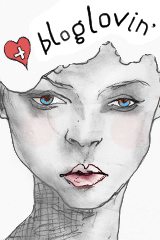 You've all seen this lady over on my sidebar. She is a link to follow Bubbles & Blush on Bloglovin', which is a platform you should all be using! But, if you haven't heard of it before, here are all the reasons why you should sign up.
Bloglovin' shows all your favourite blogs in one place. It gives you a feed/timeline with the latest posts, so you don't need to go and visit every single blog that you like – they're all here! It gives you a brief snippet from the post, with a preview picture next to it, which makes it easy to decide which posts you want to read in full and which ones you can probably skip.
You can search for blogs that have been claimed on Bloglovin' (Bubbles & Blush is linked to my personal profile, which I use to follow all my faves) – or you can just copy & paste the blog's address into their search bar, so that you can follow their posts even if they aren't actively using Bloglovin' themselves.
This is incredibly handy, because how many times have you stumbled across an amazing blog, but forgotten it the next day? Or found one you love, checked it obsessively for a few weeks, and then moved on?It's like Facebook – sure, we're friends, and I like to know what you're doing – but I'm not going to go to the effort to check your profile all the time. Ain't nobody got time for that.
And, it's also a super easy way for blog owners to know how popular their blog is – wink wink 😉
So go ahead – follow Bubbles & Blush on Bloglovin' now & never miss a post again.
(I'd also like to end with a HUUUUGE thank you to my 50th follower – Muskstick Mao – you should all follow her as well!!)